5 Alternative Items You Need In Your Closet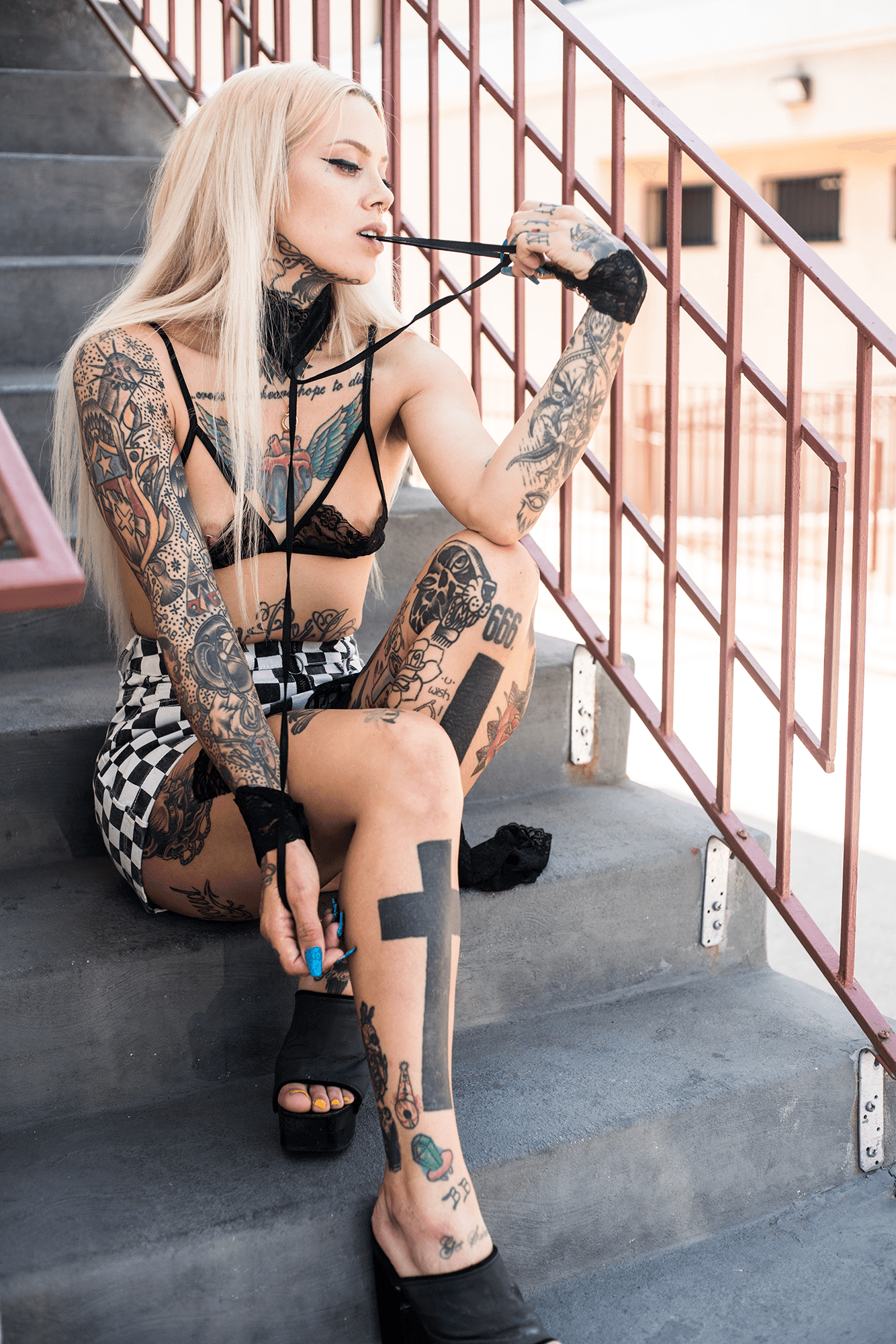 Black, bold, and brilliant. What better three words could describe your perfect closet? Regardless of the season, these five essential pieces can spice up your grungy look whether you're strutting down the street on a blazing summer day or dodging indoors on a chilly winter night.
BOOTS
Spoil your feet for carrying you around everywhere with some cute booties. Boots are not only durable and comfy, they're also cute AF and make you look bold. Rock these with confidence and the boots won't be the only thing giving you extra height
Dr. Martens Jadon Boot $170: https://bit.ly/2LtNV6M
Adams Cut Out Buckle Ankle Bootie $34: https://bit.ly/2Adq2eJ
CHOKERS
What better way to accentuate your neckline with a choker? Modernize this 90's trend by pairing multiple styles of chokers together. The best part about this is that you can mix, match, add, and subtract chokers to create different looks! Reuse and recycle your old individual chokers into some new favs.
Forever 21 Mesh O-Ring Choker Set $7.99: https://bit.ly/2LHvE5h
Dolls Kill Bleeding Rose Choker Set $8: https://bit.ly/2mKTgYA
TIGHTS 
Most people don't usually pay too much attention to hosiery when accessorizing their outfits, but they are super underrated. Tights can totally transform your outfit into a whole new look! Hosiery doesn't need to be those weird, off-nude pantyhose that you found in your grandma's closet and was deathly afraid of. Make your outfit pop with some sexy and edgy tights that completely reinvent the hosiery game.
Leg Avenue Celestial Net Tights $9.99: https://bit.ly/2NPMNY6
Leg Avenue Opaque Faux Thigh High Pantyhose $9.99: https://bit.ly/2LRia3A
BAGS

Convenience + Fashion = Best combo ever. Bags or purses don't need to be an ugly satchel that you drag around and wrecks your outfit! Accessorize and add to your look with an edgy bag that comes in handy for storing all the random things you need that wouldn't look as cute piled up in your arms.
Dickies Silver Iridescent Hip Sack Fanny Pack $24.95: https://bit.ly/2mJ7DfU
iHeartRaves Crystal Clear Mini Backpack $26.97: https://bit.ly/2vbTwnc
SUNGLASSES
As the saying goes, the eyes are the windows to the soul. Make the focal point of your face pop with some eye-catching sunnies that'll block out the shade from all the people jealous of your amazing 'fit.
Wild Child Cat Eye Sunglasses $24.99: https://bit.ly/2LosUu8
Lolita Cat Eye Sunglasses $9.99: https://bit.ly/2OgpAiy
BE CONFIDENT!
Fashion trends are constantly evolving and being recycled, it can sometimes feel overwhelming trying to keep up. Despite this, it's important to stay true to your style! Having the basics for your look is foundational. As long as you have the essentials you can mix and match until you find the right outfit. Need help getting started? We are currently having a 50% off sale this weekend! Use our code "HARDSUMMER100" to get some of these items to spice up your wardrobe!